A flight attendant insisted that Carly put her iPad away, in a place that she couldn't reach. Carly is a completely nonverbal autistic teen, and uses her iPad to communicate. Carly does a lot of traveling, and this was the first time that she has had a problem.
Carly Fleischmann posted Monday on her Facebook page

:

Dear American airlines, I have been on an airplane over 26 times in my life. I've never had a problem being on the airplane before. However on my way back from LA this year I was met up with the challenge. I am nonverbal however I communicate using my iPad and my computer. Every time I have ever traveled I've always been allowed to keep my iPad on my lap before takeoff and juring landing. My iPad to me is like a voice.

I am working on getting American Airlines The Federal Aviation Administration The Human rights commission all in the same room with little me. I know they are all following me now so all I want to say is listen to all my fans and followers and say yes to this meeting. Its time to stand up. Its time to listen and its time for Autism to be heard.

Let's help

Carly

and make some noise. This could happen to your child next.

via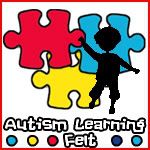 Autism Learning Felt
More on Carly Fleischmann, over the years -
Carly Fleischmann, who has been profiled on ABC, was flying from Los Angeles to her home in Toronto on Aug. 10 when she was approached by a flight ...
Since ABC's World News ran a story on autistic teenager Carly Fleishman on Tuesday's ... The report focuses on how computers have allowed Carly a way to communicate ...
CLICK HERE TO READ CARLY'S STORY. Question: "Millions of people saw your story on ABC News. Thousands have written letters of thanks to you. You are an ...
"Carly's Voice makes it very clear that a non-verbal person with autism has a rich inner life. Typing independently enabled Carly to express wit, explain her sensory ...
carly
svoice.com
Videos on Carly Fleischmann -
Carly Fleischmann. 43,529 likes · 7,609 talking about this
Uploaded by CarlyFleischmann on Dec 7, 2010 Carly Fleischmann as featured on ABC's 20/20. Category: People & Blogs Tags: Carly Fleischmann Carly's Voice ...
Carly Fleischmann has severe autism and is unable to speak a word. But thanks ... Your Letters to Carly Watch Video
My name is Carly Fleischmann and as long as I can remember I've been diagnosed with autism. I am not able to talk out of my mouth, however I have found another way ...
...
This is the amazing story of a little girl with autism and how the dedication and perseverance of her parents changed not only there lives but the lives of ...